DUBLIN HAND DRYER INSTALLERS
Hand Drying Installation Experts
We Are Part Of The Infinity Electrical Group, We Install All Type Of Hand Dryers And Outdoor Heaters We Also Do www.pumpsdublin.ie Or www.electrician-dublin.ie If You Need Any Electrical Or Plumbing Work Please Call Our Office On 01-4458543 Or Mobile On 0831625009. We Are Based In Ireland And Irish Owned
In order to enjoy a barbeque in a chilly weather you need the perfect Outdoor heating systems. Companies like ATC have been offering the outdoor Alfresco heaters which male sure that you enjoy the chilly weather while having fun with your family.
The Alfresco infrared heaters are ideal for outdoor usage. Most heaters are approved IP65 and offer viable and effective usage outdoors in wet conditions. With a low running cost and instant heating and Powerful Heat output, they are the best option to choose for outdoor heating in winters.
You will tons of option from ATC and Eterna which you can avail in order to make sure that you have heaters which are noiseless in operation and is Waterproof IP55. We at Electrician Dublin offer the heaters with ABS construction coupled with the various accurate time settings incorporating the dip switches and rotary adjuster for more convenience. They are either wall mounted or surface mounted and are ideal for residential and commercial usage.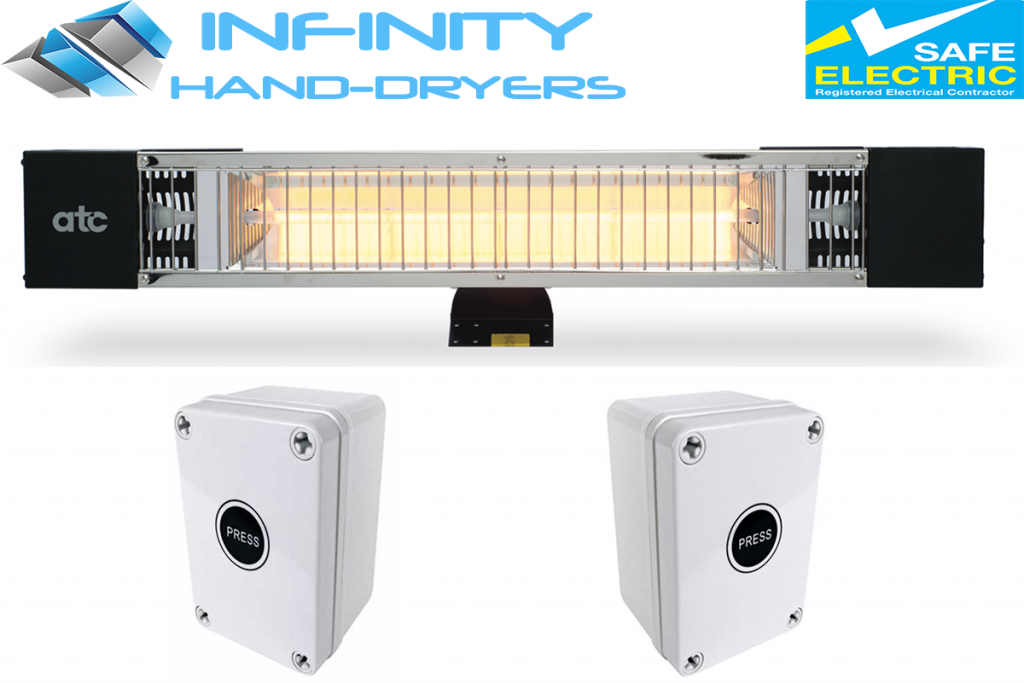 No one wants to wake up and take a bath in a cold bathroom or cook breakfast in chilly kitchens. The indoor heating is as much important as the outdoor heating. We at Electrician Dublin offer companies like Dimplex and ATC which offer indoor alfresco heating systems.
The indoor heaters we offer come with characteristics like easy mounting on the wall that offers efficacious heat immediately as soon as you turn it on. You can set it to 1 or 2kW to fulfill your requirements. It uses a lot less cost of energy and heats up the room or the bathroom as soon as possible.
The indoor alfresco heaters from ATC are designed in such as a manner that it suits the indoor interiors of the modern homes. They are energy efficient and cost effective a well. Send us quote so that we can offer you our best products.
Lag timer is an essential requirement of each and every heater in recent times. The main purpose of having a lag timer is to save energy and gain control of the outdoor heaters. Lag timers in recent heaters from ATC and Eterna come with an IP66 rated feature. This allows them to turn on the heater for a set time of 2 to 20 minutes. This will allow them to switch off the heater as soon as the desired temperature is reached. This will save energy and will also provide more control over the outdoor heaters.
Electrician Dublin have experts who will guide you about using the lag timers effectively. In most models, the lag timer area is illuminated so that it can be located in the dark. It a great way to control the temperature and save energy as well. We make sure that heaters do not go heavy on your bills.
Heating control have made life easier for tons of people in the recent times. Most outdoor heaters have been equipped with the heating control. The companies like ATC have been offering the Outdoor heating controls such as INFRA4400 that comes with a 4.4 kW Bluetooth heating Controller. The controller is operated with an easy to use app available on the App Store and Google Play. It is equipped with a delay off-timer with a multiple zone control and an IR remote with 5 steps control which is easy to learn. The controls allow to control the temperature while making sure that you have a good time using the heaters. It's suitable for outdoor usage only. It is cost effective and offers a very effective heating facility in the most affordable manner.
You can easily avail these products from electrician Dublin. Ur experts will aid you in perfect installation and operation guidance. 
The infrared heating on the outdoor is a trend in recent times, the infrared heaters from companies like ATC and Eterna have been ruling the market. You can avail the infrared heating systems which are the most affordable mode of heating. They heat up the outdoor or semi-outdoor environment as soon as they are turned on. The mode of heat transfer is invisible waves. No damage is caused to the skin by these waves. Not only it is energy saving but it is also cost effective since your outdoor patio will be heated up faster than a regular heater.
These infrared heating system do not waste time or energy heating air. They are more useful for the residential and commercial clients. If you are looking to buy a new outdoor heater, make sure to check out the catalog of Electrician Dublin to choose the cost-effective and energy efficient infrared heating options.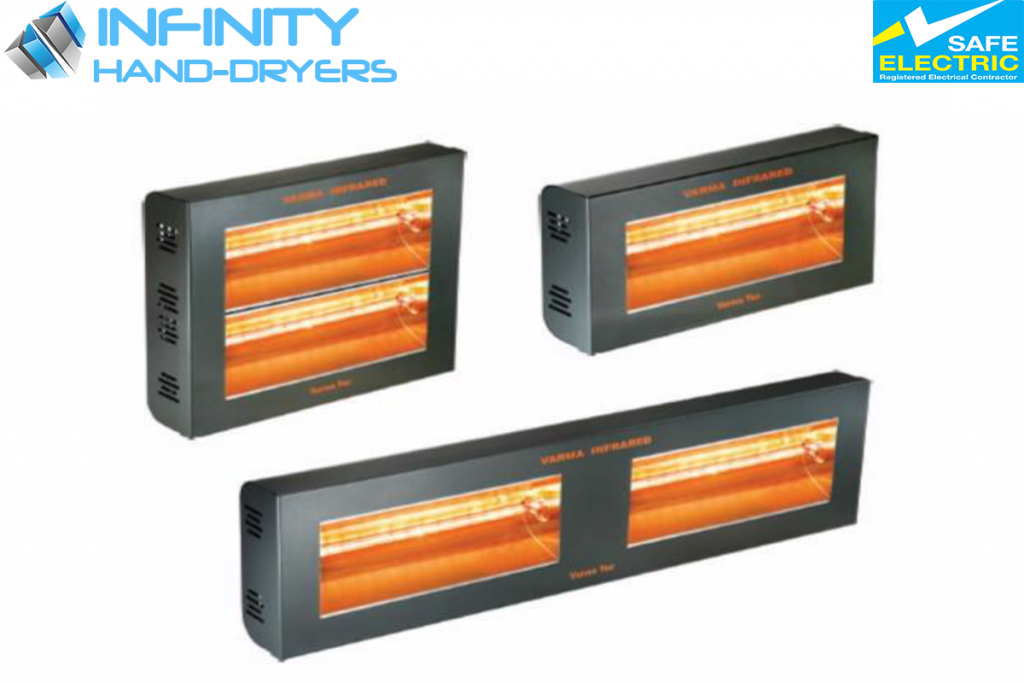 Got Electrical Problems In Your Home?